Adaptive Reuse – Dallas, Texas
Bogart
4621
Ross Avenue, Dallas, Texas
Bold. Captivating. Smart. This is Bogart.
On the site of the former Dallas Can Academy in Old East Dallas sits the recently transformed and truly unique mixed-use office project – Bogart.
M2G Ventures had a vision to redevelop this former YWCA-turned-Dallas-Can-Academy into a place unlike any other. Located in the booming commercial area along east Ross Avenue, this 50,000 square foot building boasts a curated collection of museum quality art and a mid-century modern interior design filled with show stopping décor, all complemented by perfect mood-setting music that calms, inspires, and delights. First-class amenities have been carefully planned throughout the one-of-a-kind building.
No detail at Bogart was overlooked, including the eclectic collection of novels in the serene, private library; the personal spa-inspired showers in the Energy Room; the outdoor terrace off the five-star Tenant Lounge; and the private Zen outdoor green spaces.
SAVRICK, SCHUMANN, JOHNSON, MCGARR, KAMINSKI & SHIRLEY, L.L.P
Savrick, Schumann, Johnson, McGarr, Kaminski, & Shirley, L.L.P. is a full-service law firm with offices in Dallas, Texas, Austin, Texas and Boulder, Colorado. The firm handles a broad range of legal matters throughout the United States, with a significant amount of its matters being handled throughout Texas. The firm has a broad range of experience in many areas, including business and real estate law, construction law, family law, and complex commercial litigation. In addition, the Dallas office brings an extensive knowledge of insurance coverage and litigation to the firm. The firm particularly prides itself on offering the same high quality legal representation found at much larger firms, but in a manner that is more personal and cost efficient.
Visit Website
RETHINK THERAPY
ReThink Therapy is an individual and couples therapy office based in Dallas, TX. ReThink Therapy is led by Dr. Jennifer Gay, who cares deeply for every one of her clients. She takes the trust that they put in her very seriously and focuses on honesty above all else. Her end goal is to see you thrive!
BIZZ X SISS
At Bizz x Siss' main focus is to produce clothing that is ethically made without sacrificing comfort and quality. Unfortunately, the fashion industry contributes greatly to the processes that harm the environment by being the second largest polluter in the world. Did you know that textile mills use 20,000 chemicals, many of them carcinogenic, to make clothes? From the big stuff like organic and natural materials down to the little details like their buttons made from coconuts and using recycled shipping materials, Bizz x Siss wants to do their part to impact the fashion industry in a positive way.
Visit Website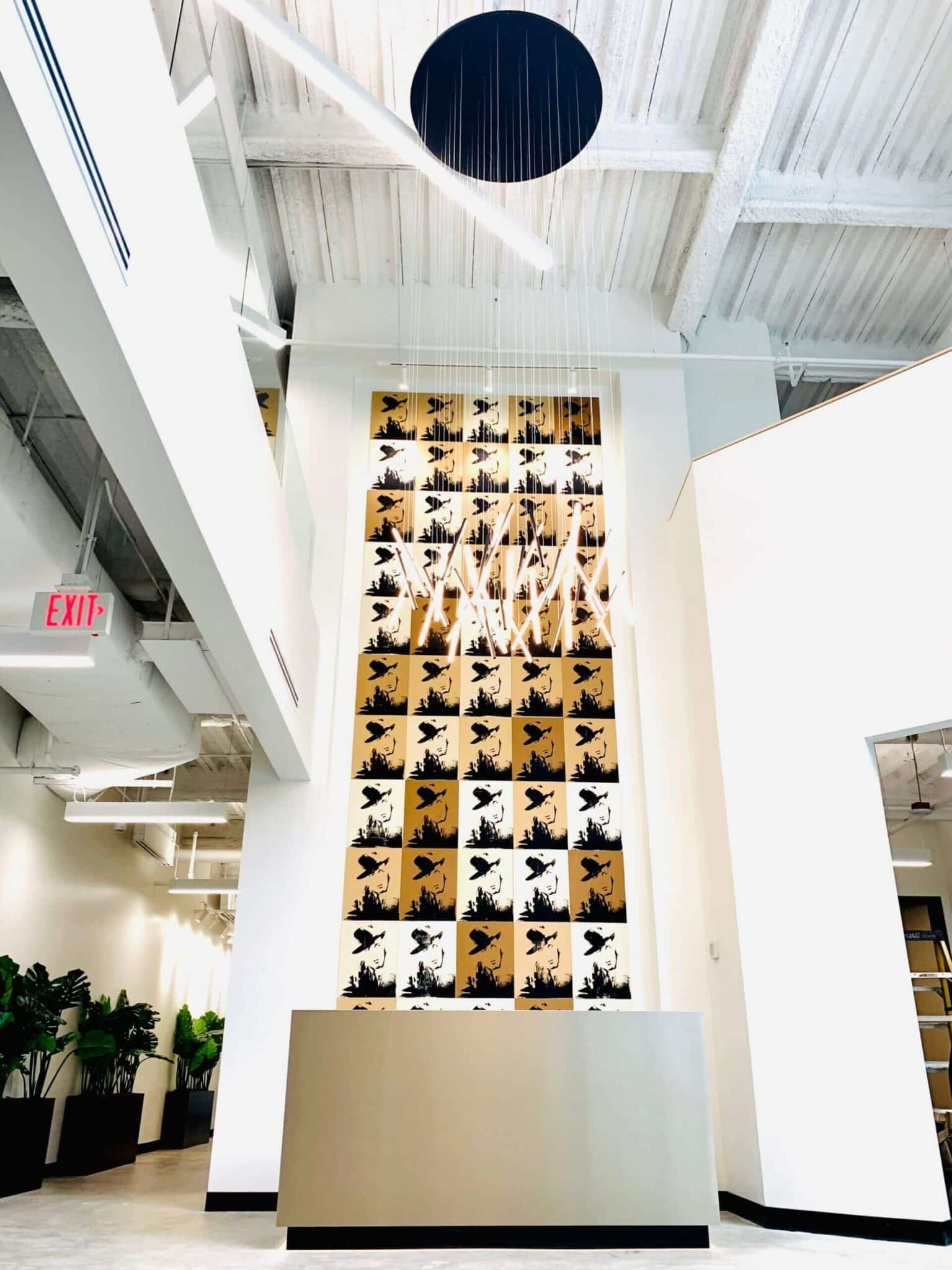 MUCKLEROY & FALLS
Muckleroy & Falls is a commercial contractor dedicated to client-centered relationships. Their people strive to offer value-oriented, innovative and diverse solutions. They were founded on a set of core values that drive their culture and priorities and provide a framework in which decisions are made. Muckleroy & Falls' core values are the foundation on which the rest of their vision is built and govern their underlying decisions.
WESLEY
Wesley is a unique wellness community – designed with women in mind – that combines fitness, self-care and social experiences in Dallas. Wesley's slate of classes, services and events are intended to maximize flexibility and access, and thereby allow women to seamlessly take up space in the world (and in their own lives). By celebrating female strength and facilitating the formation of organic relationships, Wesley encourages women to fill their energetic cups and make space for everyone to become better versions of themselves.
ENDEAVORS FROM HELP COMES HOPE
Endeavors passionately serves vulnerable people in crisis through their innovative, personalized approach. They are a Christian community service organization founded by churches that reflects their core conviction that God calls us to love and serve all people. Their efforts are focused on the biblical mission of grace to serve all people in crisis with sustainable long-term services in our greater community. While their Christian faith drives them to fulfill their mission, they recognize shared values bind us together to embrace all who are in need of their services and those who want to serve, regardless of individual religious beliefs.
Impact Ventures
Genius is equally distributed across zip-codes. Access and Opportunity is not.
Impact Ventures is here to change that; they believe in the value of leveraging the genius of all people, regardless of ethnicity, gender, or class. They envision an economy where access, opportunity, and prosperity is shared. Their mission is to empower talented, yet under-estimated Women and Communities of Color to build generational wealth through inclusive entrepreneurship, community wealth building, and integrated capital
They believe our communities already possess the genius necessary to lead vibrant, healthy, and stable lives. Through direct entrepreneurial support services, equitable investing, and community wealth building they manifest our greatest equalizer in closing the wealth divide. By creating more equitable and diverse economic systems, they envision an economy where access, opportunity, and prosperity is shared.
Learn More
Hart Commercial
Founded on a passion for fostering the next generation of commercial real estate professionals, Hart Commercial is an energetic brokerage firm providing personalized solutions for clients in the Dallas/Fort Worth Metroplex.
Hart was authentically crafted by CRE's brightest leading voices dedicated to providing a diverse platform that cultivates growth in future leaders.
Hart Commercial does things differently.