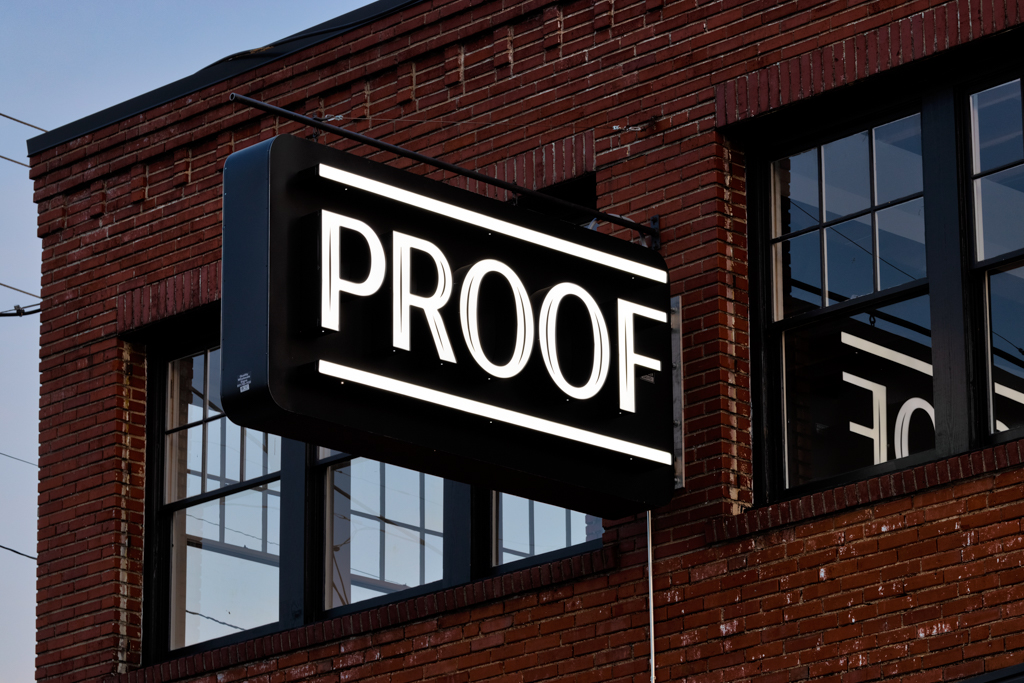 Vision Architecture and Deep Placemaking
Creating Places Where People Want To Be
From chef-driven restaurants to boutique hotels, we have all had the experience of being within a place of immersive curation. A place where a grand vision was executed with craft down to the smallest detail, resulting in a sensation of effortless simplicity that you can't shake – a feeling that sets a new bar that other destinations will be measured against.
That unmistakable feeling of cohesive, visionary placemaking isn't an accident – it's the result of meticulous research, strategy, and execution brought to life by a team pushing themselves to achieve the ultimate vision. This immersion-as-a-service is something we call Development Advisory and we've had the honor of bringing it to the table to elevate a diversity of legacy projects. Development Advisory allows us to fire every arrow in our quiver, leveraging our ownership mindset, experience on both the tenant and landlord sides of the equation, and our vertically-integrated structure to achieve results that linger in the minds of visitors indefinitely.
Whether using the idea of place to exalt tradition or blaze a new trail (or both, if you're Mule Alley and the Fort Worth Stockyards), it's a science as much as it's an art. There is process and method, bureaucracy and collaboration, insight and inspiration. Through this series, we'll be breaking it all down and sharing the philosophy we follow when creating places where people want to be.
Placemaking: A Loaded Term Without a Set Definition
The term means something different to every person and business that's attempted to do it right. Rather than provide a broad definition we expect everyone to agree with, we'll tell you what placemaking means to us at M2G Ventures.

In our view, placemaking is storytelling through the medium of space. It's crafting a vision that's an authentic expression of a place, then letting that vision permeate through every touchpoint of the experience – no matter how minuscule. It's not just architecture, it's the richness of color. It's not just a merchandising strategy, it's a mind mapping the end customer's journey.

To us, true placemaking is crafting an immersive, authentic ecosystem without a veneer. It's that authenticity, that inability to see the seams, that makes all the difference.
Creating, Expanding, or Clarifying a Vision
In advance of feasibility studies and market research, long before tenant design or any creative choices are made, a vision has to be cast.
When talking about executing a sometimes hundreds of millions of dollars legacy project, that word – vision – gets thrown around like it must have predated the project itself, but vision doesn't exist by default. Just like a space, a vision requires architecture.
When we join a project like this in a consulting or development advisory role, it's often our job to do one of three things with a vision – help cast it, expand it, or clarify it.
We'll discuss each in a bit of detail. 
Casting A Vision
The excitement of the blank page is rare with legacy projects because the legacy itself often sets the table for the vision. But sometimes, the canvas is truly empty.
In these cases, collaboration with all key partners is critical to crafting the vision for a project. That means bringing everyone to the table, from owners and developers to the city, architects, consultants, and more.
With the collective insight from these stakeholders in tow, pen can meet paper, and a North Star can be established to guide the project forward. This is where an ownership mentality is critical. 
Expanding A Vision
This is maybe the most common situation we encounter when entering a development advisory or consultative project. The ingredients of vision are there but it isn't cohesive. It's still very loose or in some cases could be too narrow.
There may be a rich sense of history, but how it's tastefully brought into the modern day hasn't been established – the lines between homage and museum are blurry, and determining the right angle to shape something is paramount in visioning.
Clarifying A Vision
The greatest challenge in this scenario arises when not all parties understand that the vision is too broad to be executable. It's akin to a business with a mission statement so vague that it isn't actually connected to company culture.
Here, our job is to adjust the aperture of collective thought and focus on a version of the vision that's authentic, uncommon, and actionable. A vision without actionability and opportunity is just an idea – not an experience.  We have done this with several of our wholly-owned assets.  One being PROTO Park – we had a vision for placemaking industrial that was still routed in functional spaces and modern building design.
PROTO Park, as the name suggests, was created to be a prototype for a new kind of industrial space. As consumers' relationships to brick & mortar continue to shift, expedited by the pandemic, we saw a massive opportunity to make industrial spaces feel like retail. More specifically, retail the way that we do it.
That meant placing a major emphasis on the human experience of spending time at PROTO Park. While most industrial spaces are built for semi-trucks, PROTO Park is built for people without sacrificing function. We simply added form.
Insight Unlocks Inspiration
With a vision established, research and obsession begin. We like to say that we become so immersed in our projects that we dream about them – it's true, sometimes our unconscious ideas win out.
Our research and reporting include services like feasibility studies, market research, and master planning as well as identifying early-stage target customers, target tenants, and deep demographic & psychographic analysis. This tactical research is coupled with a journey into the history of the space, of the area, and of the gaps to be filled. After all, you can only honor the history and exist within a space authentically if you know what you're a part of.
History played a massive role in our work at PROOF. Through the act of creating tenant marketing, we crafted a story that cataloged a century of Fort Worth's history as seen from the bay doors at 901 W. Vickery. Research unlocked history, and that history became the soul of the space.
The inspiration that this insight unlocks allows us to push the envelope while being realistic – we may dream about a project but in practice, a place has to exist and thrive in the real world.
Questions start entering the dialogue, like:
– How do we properly honor the history of the space without limiting its potential?
– How do we phase the development to ensure we can be methodical while making meaningful progress?
– Who is on our Wonder Wall for this project?
– How do we create a clear strategic plan that guides us to an executed vision?
– Who are the best-in-class experts we need to recruit to our team to accomplish our goals?
A project where virtually every one of these questions had to be answered was Mule Alley within the Fort Worth Stockyards. The Stockyards are the embodiment of Fort Worth's history, but the challenge was creating something enticing and contemporary that felt at home alongside a century of stories.
Ultimately, the project was a world-class exercise in curation – both of motifs and partners.
Curation Drives Coherence and Immersion
"The confidence that I have in my taste and my ability to express what I feel has proven helpful for artists." – Rick Rubin, renowned record producer and one of Time Magazine's 100 Most Influential People in the World
Alongside vision, curation is the word most top-of-mind for us when crafting any project. Being methodical with the selection of absolutely everything is a hallmark of an M2G venture and we're proud of the roster of organizations who have chosen to leverage our taste.
When many, even those in the commercial development space, think about curation with regard to placemaking, their mind goes to overtly artistic elements like landscaping, lighting, and color. While those are pieces of the puzzle we weigh heavily, that's the tip of the iceberg for us.
Curation of the Project Team
Who is involved in a development is more important than almost any other choice that is made. We are meticulous in choosing the right visionary subject matter experts capable of marching in lock-step with our strategy while maintaining the autonomy necessary to make actual progress.
Curation of the Tenant Mix
The same obsession we feel toward the history and culture of a space is applied to researching the history and culture of potential tenants. It's not about finding thematic matches on the surface level, it's about digging deep to find those special businesses whose DNA is aligned with the soul of the place we are crafting.
Here, we also place a heavy emphasis on locality. Part of placemaking is celebrating heritage, and that heritage is beautifully manifested through local businesses. We know we've struck gold when we've balanced local fare with uncommon flare to create a truly singular experience.
A prime example of this philosophy in action is our recent work in The Foundry District. Across 90,000 square feet of retail space and warehouses, a nearly-blank canvas was offered to us and our team had to carefully choose the colors we'd paint with.
Creating a district is multifaceted and requires a holistic strategy. While it would be easy to sign as many exciting tenants as possible, as fast as possible, that doesn't lend itself to cohesion. Instead, Foundry was about the art of patience – targeting and recruiting tenants whose sum was even greater than their parts, creating a sense of balance and harmony.
Curating the Experience
This is where those traditional placemaking stalwarts like branding, wayfinding, landscape, interior & exterior design, etc. come into play. But we take it several steps deeper, centering art near the heart of every project we touch. Soulful spaces demand expression and curated pieces from local artists and out-of-town geniuses provide an additional dimension.
We also take an active role in things as specific as tenant merchandising strategy and interior design choices, restaurant menu design, and more in an effort to push everyone in the project to dream just as big.
Effortlessness is a High-Effort Endeavor
On the topic of pushing tenants to share in the vision, we support our grand vision with an equally impactful work ethic. The initiative our team brings to the table is contagious and gives us a foundation of earnestness from which to lead all project stakeholders to achieve more.
We push consultants across all facets of development to live up to their promises, both tangible and intangible, and get the absolute most of their individual genius. In addition to the dozens of feasibility and strategic services we execute on advisory and joint venture projects, our ability to consistently partner with our consultants to push the envelope has always been foundational to a project's success.
We partner with our tenants to dream big and deliver bigger. While keeping our steady hand on the pulse of decision-making, with final sign-off on most major choices, we are able to get tenants excited about the unique place they are joining. From anchors to small installations, a brand's signature location is often within a development that M2G Ventures was a part of.
We hold everyone accountable as partners, from owners and the city to developers, architects, and others. When these stakeholders see the effort, strategy, and obsession we pour into a development, they are comfortable rising to the occasion and meeting our team where they're at. Big opinions, loud voices, and occasional red tape are table stakes for projects of this gravity, and navigating it all while maintaining harmony and vision is an exciting challenge.
It's Not About Spending More.
It's About Spending Purposefully.
We know reading through this process and taking a look at some examples of our philosophy in practice, you're probably seeing an overwhelming amount of dollar signs. But you'll be surprised to know that our approach is often much more fiscally conservative than the standard
With a process this meticulous – one that demands obsession and precision from all involved – we know where every dollar is spent. The right choice isn't often the most expensive choice, after all, we all know that money can't buy taste.
Creating a place where people want to be, shop, dine, and live that celebrates its history and culture with a soul all its own and an eye toward the future requires belligerent authenticity and obsessive attention to detail, not the world's deepest pockets.
In fact, we'd bet that you can tell the difference between a place that was thoughtfully crafted and a place that had money thrown at it until it was completed. One is a destination, the other is a project.