Located just south of Downtown, in the city's rapidly-growing Near Southside, PROOF's windows have quietly observed the history of Fort Worth. What was once the city's first grocery store became the home of a trucking company, then the birthplace of a true Texas whisky, before ultimately becoming a backdrop for Fort Worth's bon vivant business class. PROOF is an homage to a city's past, present, and future – all in one space.
Over the course of several months, an abandoned commercial space hiding a legacy became PROOF, and PROOF quickly became fully leased. That rapid reinvention and distinctive soul ultimately enchanted a tenant, Trinity REIS, to such a degree that M2G Ventures sold PROOF to them in 2021. A destination unto itself, PROOF nears its 100th year in the shadow of Downtown Fort Worth and adding new chapters to its legacy.
SOLD
To Private Investor in 2021
As an adaptive reuse project, PROOF represents M2G Ventures' dedication to balancing form and function, style and substance, without sacrificing either. The goal was to create a gateway to the Near Southside that serves as a gathering place for both locals and travelers where the strength of the building is the aesthetic centerpiece. The gravitas of Chicago brick meets repurposed decor and original fixtures. At the same time, interior spaces are now being illuminated with natural light for the first time in their century of life.
Simultaneously pulling inspiration from present-day Brooklyn and mid-century Chicago, PROOF is an exercise in duality and authenticity. Indoor flows into outdoor, regardless of whether an individual space is corporate or consumer-facing. Throughout every touchpoint, the transformation of PROOF was achieved without omitting its century of history. It was simply given a new story to tell.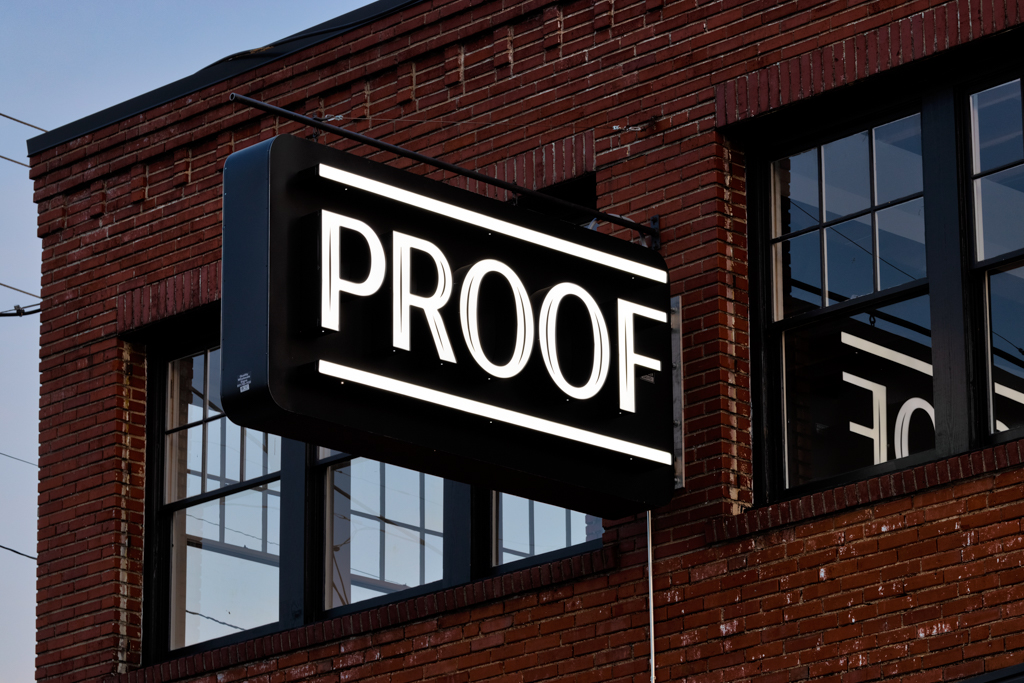 PROOF's Bon Vivant Brands
As important as the history-honoring choices that went into the rehabilitation of the building was the curation of the tenant roster. PROOF demands a crowd that craves juxtaposition and that's precisely what was cultivated.
M2G Ventures put out a call for bon vivant businesses – those with a cultivated and refined taste with a distinct flare for challenging the status quo. In response, PROOF was filled by rebellious brands looking to disrupt expectations in their industries.