Meet Gilbert.
"Life is 10% what happens to me and 90% of how I react to it." – Charles Swindoll

Gilbert Mota

SVP Construction, M2G Ventures
Gilbert worked his entire career for this moment.
Gilbert joined M2G with over 25 years of experience where he had played integral roles in iconic, historic and unforgettable redevelopment projects across DFW. He had a desire for a transparent, driven work place. He found it at M2G.
His first project with M2G was no small task – he lead the transformation of M2G's new Fort Worth headquarters at 710 S Main, starting on his very first day at the company. From selecting tile to ensuring everything was on time, no detail went unnoticed for Gilbert. While this project may have been personal for him, he treats each and every project the same. And with over $1B in the development pipeline, Gilbert is at the center of it all – moving full steam ahead on several exciting new projects.
He puts his heart and soul into his work, and it shows. Just stop by our office or visit Mule Alley and Hotel Drover in the Fort Worth Stockyards for proof!
Gilbert's immense knowledge of the industry, along with his joyful demeanor and authenticity, makes him a key member of the M2G family. 
>3.5
Million SF of Construction Completed
75+
Hours Spent at Dance and Piano Recitals
Meet Gilbert.
Can you briefly describe your role at M2G?
As SVP of Construction, I'm here to support all departments in the execution of construction and development management.  My goal is to make that process as easy as possible!
Why do you feel you've found your home at M2G? 
My past career experiences contributed to professional and personal growth in different ways. The first thing I said during the first interview was "I worked my entire career for this moment", which was a total transparent moment for me, and that transparency was reciprocated during the entire interview process.  Although I have known Susan and Jessica for years, I knew this was "home" immediately after experiencing M2G's complete transparency and honesty.
Prior to joining M2G, you recently started your own company, M Legacy Construction! Can you tell us more about that and what led you to start M Legacy Construction? 
I started M Legacy Construction to partner and take ownership of the role that I was involved in alongside developers and owners, while making a "most impactful" contribution. I realized the opportunity and ran with it.  It took hard work and was a rewarding entrepreneurial experience.  Even though I had many years of experience in the construction industry, I learned a ton!  Going through this reinforced how important and valuable it is to work for your client's best interest and also maintain and foster those relationships.  Those relationships have a lasting impact on your success, no matter what stage of your career you're in.  Early in my career, providing clients with "peace of mind" was engrained into my way of thinking, and that has benefited relationships to this day.
What is your favorite and least favorite part about working in construction?
Favorite:  That's a tough one, but that's a tie between new relationships that are made with the project team that strengthens through overcoming the challenges that come with most projects and, obviously, project completion!  Additionally, I've been fortunate to have been involved in a few legacy projects, and knowing that my girls will be able to enjoy those projects for years to come, provides a great sense of accomplishment!
Least Favorite:  In today's world, the volatile construction market.  Lately, it's been like no other in my career, however, we do what we can to alleviate risks from a cost and schedule perspective.
How did you get started in the commercial real estate industry? 
At a young age, I was always interested in architecture, design and construction, so Texas A&M was a perfect fit to major in Construction Science.  Fortunately, some of the real estate clients that I worked with became (and still are) my mentors, and that steered me into working for fully integrated real estate companies.  After making the transition from one of the most respected general contractors in the country to a fully integrated real estate company, I have never look backed!  (It may have something to do with the amazing culture at M2G!).  I've been incredibly blessed to have been able to stand on the "shoulder of giants" that have I gained technical, personal and leadership skills from!
Any interesting stories from the industry? 
First of all, I am fortunate to meet so many people that come from so many backgrounds that I learn so much from. Specifically, while working on the NorthPark Center expansion project, there were so many special considerations working on a family-owned legacy project. Other than working with the family to implement award-winning 1960's architecture in a modern way, the most challenging feat was to transport and erect Mark Di Suvero's 48-foot tall, 12-ton Ad Astra sculpture of solid steel into the center of the NorthCourt, filling both stories of the completed structure. It's the only indoor, public display of Mark Di Suvero's work of this magnitude in the world.
What was your very first job and how did it lead you to where you are today?
My very first job at 16 years old was a Kroger "sacker," but my first job out of college was a Project Engineer for The Whiting-Turner Contracting Company. At Kroger, I learned that you could have fun while working and today, I try to be a light and joy for people that I work with! At Whiting-Turner, I am forever grateful for getting such a well-rounded career experience for the 17 years that I worked there.
What is your favorite project you've been a part of and why?
It's really hard to choose a favorite, but if I had to choose, it would be Mule Alley in the Fort Worth Stockyards. It was distinctively unique because of the restoration of century old buildings to last another 100 years.  So much careful planning and thought went into the rehabilitation and design.  We had great team that was aligned on preserving the original architectural elements that provided character to the buildings in a unique way, as originally intended.  Additionally, we carefully studied the original drawings from 1911 and invested into design elements that were not implemented, likely because of cost at that time.
What is your favorite family activity?
Spending Sundays together and playing outside with my girls, Madeleine and Aubrey. Gardening is on that list, however, I do most of the gardening because of the "bugs and spiders" that my girls insist are around, but they enjoy watching our veggies grow. I haven't yet convinced them to eat the veggies that we grow, but they enjoy harvesting them!
As a father of two girls, what's your favorite part of being a #GirlDad?
Both girls coming up to me with a princess dress and telling me that they wanted to marry me when they got older!  Both wondered what would happen to Mommy when they did marry me!  Being 11 and 6 years old now, I think that they have figured it out, but I'll treasure the memory!
Outside of loving what you do, you love…
A nice pair of shoes…I won't tell you how many shoes I own!
"People may hear your words, but they feel your attitude"

– John C. Maxwell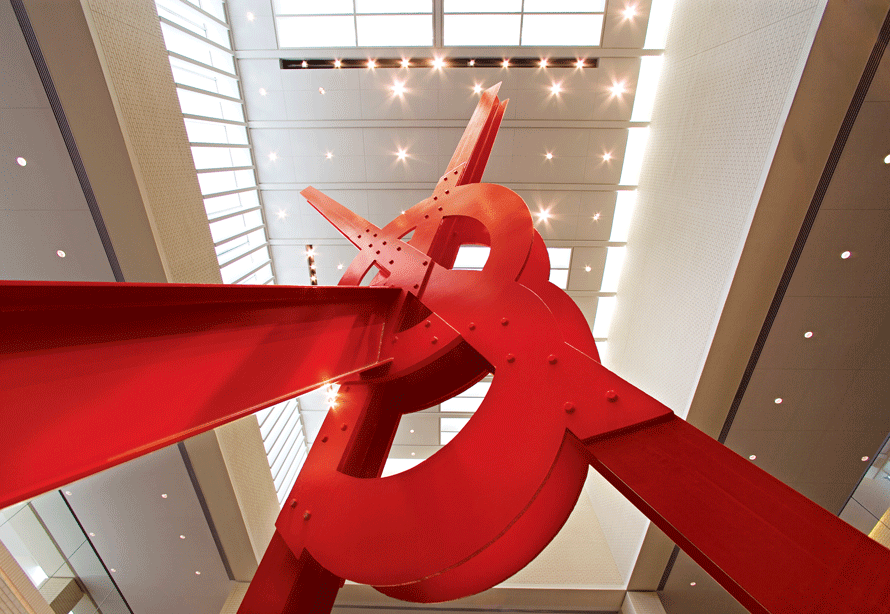 "Gilbert has an amazing ability to take a complex vision and execute it in reality better than you ever would have thought.  Our expectations are high but his are higher.  In addition, his calm confident leadership combined with his entrepreneurial way of thinking makes him the key leader he is at M2G. Every day we remind ourselves how lucky we are that Gilbert chose M2G."
Jessica Miller Essl, Co-Founder, M2G Ventures