Welcome to the Team, Marianne
"Be yourself; everyone else is already taken." ― Oscar Wilde

Marianne de Jesus Burke

Project Manager, M2G Ventures
According to Marianne, good design is problem solving.
Marianne puts her heart and soul into ensuring M2G's tenants receive only the very best.
Bringing over 20 years of combined experience to M2G, Marianne de Jesus Burke has a background in both project management, tenant coordination and architectural design, making her a true asset to our growing team!
She can think through design hiccups, solve construction issues, coordinate with tenants to find solutions and assist them with their build-out needs, put a smile on her co-workers faces, and so much more! From the beaches of the Philippines to New Zealand countryside, she's traveled all over the world, tried exotic foods, and made countless memories with her many siblings, husband and two young kids.
If it's not clear already, Marianne wears many hats. And she wears all of them very well. 
20
Years Combined Experience
45+
Tenants Coordinated to Move-in Ready
20
Follow Up Emails Per Day
Meet Marianne.
"And, when you want something, all the universe conspires in helping you to achieve it."

Paul Coelho, The Alchemist
Why did you join M2G Ventures?
I've always admired and been intrigued by M2G, and wondered what it would be like to work for a women-owned business.
What surprised you most about M2G within your first few months of working here?
I was surprised at how much the company truly cares about the well-being and professional development of their team.
What does the project manager position mean to you and why is it critical to the overall development process? 
Managing tenant coordination is really a specialty.  As a project manager for tenant coordination, you are the gatekeeper for communication between leasing, development and property management when a conflict arises. You must be adept at reading leasing documents as well as construction documents to provide solutions across all departments.
What is your favorite part about tenant coordination? 
I love to problem-solve!
You began your career as an architectural designer. How has that shaped you as a project manager and tenant coordinator?  
I worked for an architectural firm and was involved in design, construction administration and construction documentation. This exposure has set me up for success when resolving design and construction issues and advising tenants accordingly.
You come from a large family! What's the best part about having so many siblings?
I was always surrounded by good company.
What's the best trip you've ever taken?
Backpacking in New Zealand was probably the best trip! I also love traveling to the Philippines or Caribbean for lazy vacations.
It's clear you're an adventurous eater! Any dishes that you can't get enough of?
Sushi, I could eat it every day.
Largest tenant coordination project you've worked on?
An AMC Theater remodel in Huntington Beach, California!
Longest distance traveled for one tenant coordination project?
1,545 miles!
Tell us about your family!
My husband and I have a 7-year-old son and 4-year-old daughter. My husband and I love to travel, and my kids love going on airplanes and car rides. They are wonderful travelers as well! We aim to take at least one big family trip each year.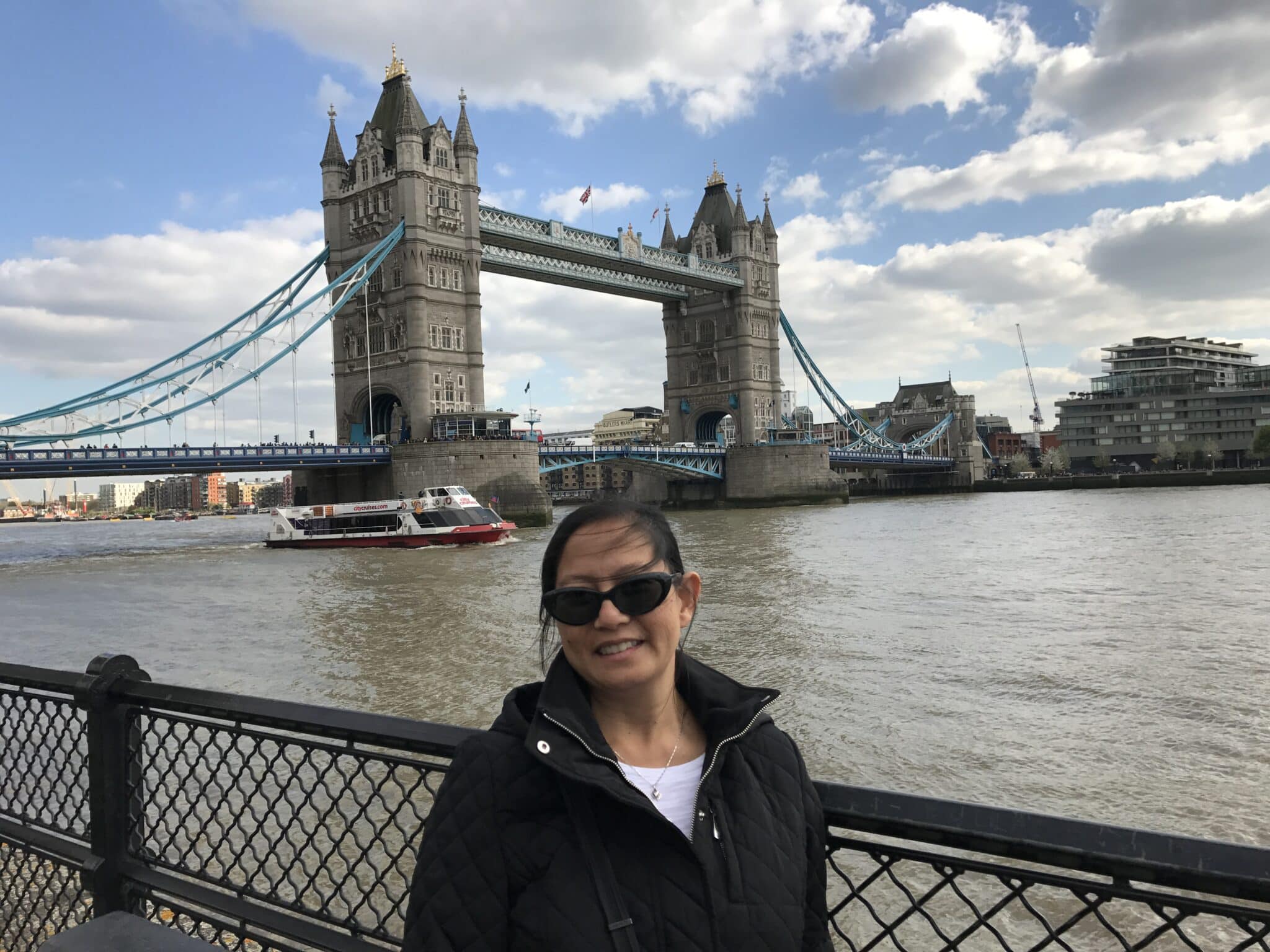 "Marianne is so passionate about her work, making her a huge asset to the M2G Ventures' team and to our tenants.
Every day she is diligent and upbeat, which is a joy to be around. We're so happy she's here!"
Amy Castellanos, SVP of Development, M2G Ventures